The Marketing Centre Update #13 - Strengths and Weaknesses
Clarity is a wonderful thing. It's also rather hard to come by when you're running a business.
If you feel like you could do with some clarity around which aspects of your marketing are going well and what could be improved, then good news. Our Marketing 360 Assessment is just the ticket - you can find it below.
If you're interested in growing your revenue - who isn't? - we've got an article and upcoming webinar to share. We've been getting glowing feedback from our webinar attendees so far, so make sure you book your place!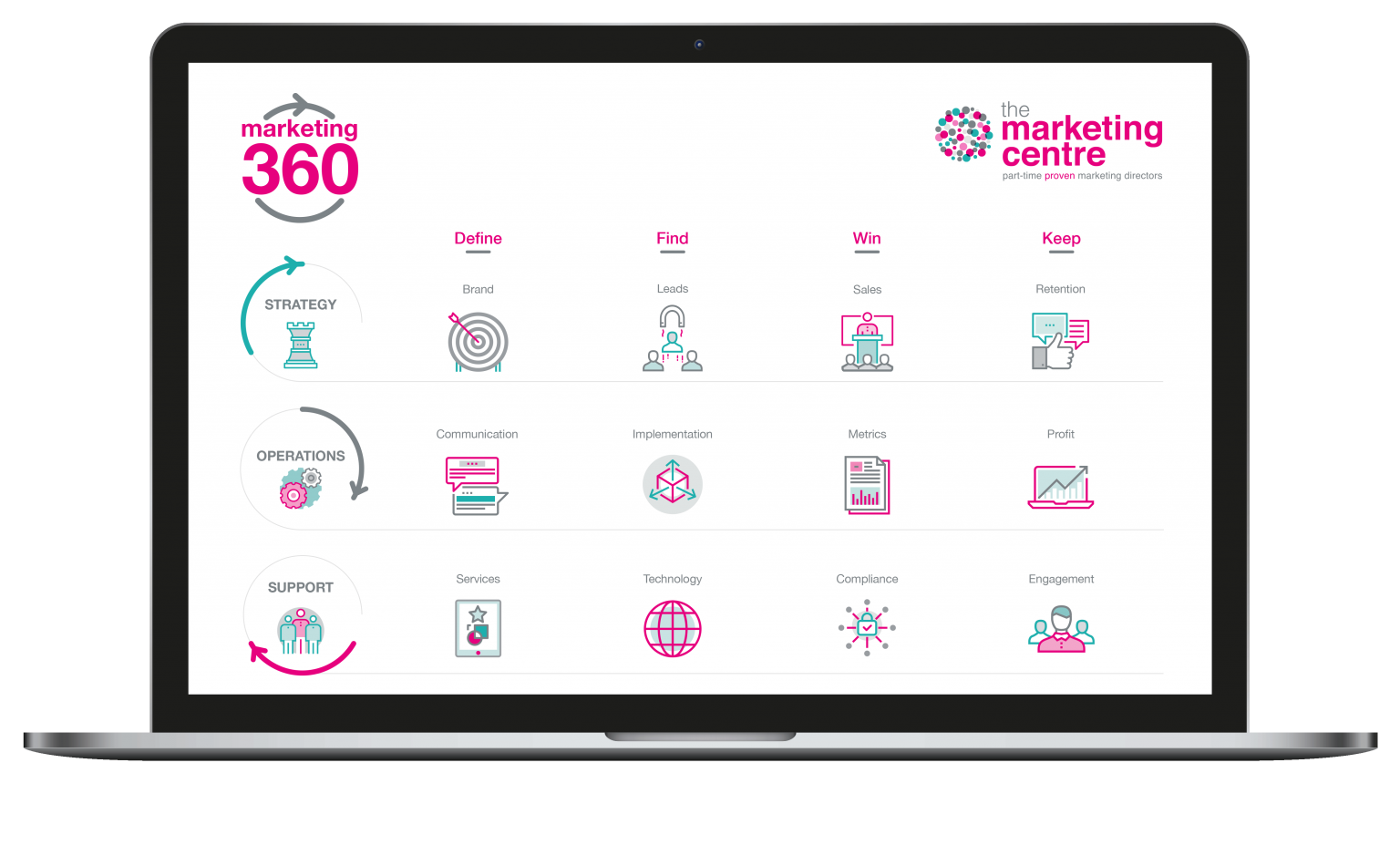 What's your business's marketing maturity score?
"I want to improve my marketing but I don't know where to start."

If this sounds familiar, you should check out our Marketing 360 Assessment.

It's a 10-minute questionnaire that will tell you how your marketing is doing overall, where your strengths and weaknesses are and key areas you should prioritise.
How to increase revenue: 7 proven ways to grow your profits
Lead generation is an important way of growing your revenue.

But it's not the only way, and the other options often get overlooked.
Here are seven ways to grow your revenue - including six you can turn to once you've exhausted all your lead generation possibilities.
Upcoming webinars and events
Wednesday 25th November - Panel discussion:
Leading through adversity
Run by our sister business, People Puzzles, this webinar will welcome two of their clients, Martin Skelton of Gonzalez Byass and Kirsty McCarthy of Molecule 2 Medicine, to hear first-hand how they have been leading their businesses through this period of rapid change.
Thursday 26th November - The CEO's guide to growth levers:
7 ways to grow your revenue webinar
Our next webinar will introduce you to how the smallest % changes can have a huge impact on your business' revenue. The CEO's guide to growth levers: 7 ways to grow your revenue will introduce attendees to the 7 fundamental marketing levers, and how to apply them in your own business for immediate impact.
Friday 27th November: Vistage Executive Summit - Leading in challenging times
There has never been a better time to be part of the Vistage community and leverage the resources and support available. The COVID-19 outbreak precludes meeting in person this year, however, please join this unique Summit experience from the comfort and safety of your own home.