The 7 Key Phases Of Trade Show Strategy
D

igital marketing may grab the headlines, but for real engagement, trade shows are unrivaled. Not only do they offer the chance to meet, mix and mingle with existing clients,

81% of trade show attendees have buying authority

. New business opportunities are literally within touching distance.

The value of tradeshows shouldn't be in doubt, says The Marketing Centre's regional director

Malcolm Johnston

. But too many businesses exhibit at irrelevant events or fail to maximise their investment.

Click the video to hear Malcolm's advice on picking the right show, planning for success and why British reserve hampers sales efforts.

Read on for his seven-step guide to maximising tradeshow ROI. It all starts with strategy...
Phase 1: 12+ months before the show
Before jumping in and booking a trade show space, it is vital to identify how trade shows will be used in the context of a business' overall marketing and sales strategy. Marketing and sales need to work closely together to get the best out of the trade show experience. As with any marketing activity, a trade show should have a budget and a projected return on investment attached. Research is also key – identify which event (or events) are most relevant based on target, reach and opportunity. Request information from event sponsors, including past attendee counts and vendor participation. Be wary of taking footfall figures at face value, but only shows with a footfall of 10,000 or more should be considered.
Phase 2: 9 to 12 months before the show
Building on the budget and projected return on investment, set specific objectives for the show. These could be: number of product sales, leads generated, publicity secured - pretty much anything that can be measured. This work will also help to identify space needs and the types of exhibit, display and promotional items that will be required. With that information, register your interest with the event sponsor and reserve a space. Your business may wish to consider its own sponsorship opportunities for the event, as this early engagement is likely to yield the best deals for stand space and promotion. It is best to build a trade show planning timeline alongside a specific trade show marketing and communications plan, which should be divided into three distinct sections; pre-show, at-show and post-show.
Phase 3: 6 to 9 months before the show
Now is the time to develop a compelling sales message that gets across the key points you want to communicate at the exhibit in 30 seconds or (preferably) less. It is important for everyone attending the show to rehearse this message and use it confidently at the stand to maximise effectiveness.
Time is of the essence: Rehearse your 30 second sales message well before the show.

It's also important at this early stage to book the stand space itself and any support services required, such as electricity, water and lighting, or ancillaries like porterage or car parking. With all of this in place, it's time to select vendors and begin design work for the stand, displays, banners, accessories, literature racks, and any other exhibit items needed as part of the trade show planning timeline.
Phase 4: 3 to 6 months before the show
This is the window in which any pre-show promotional activities should begin. Any marketing communications sent out from this point on should include details of the show, such as date, location and stand number. Trade shows are not just about generating leads – also consider them as an opportunity to get some face time with existing customers, so make sure they know you'll be at the show. It's time to order giveaways or promotional items, but be wary of freebies. Branded pens and USB sticks are best given out with something in return – promotional items exchanged for contact details. Your business may want to consider a prize draw for prospects, but again the price of entry should at least be name, role and email address.
It is also important to decide how all of these leads are going to be captured and analysed. At this point, start thinking about how the stand will be staffed. Work with sales management to select enthusiastic staff. Prepare a stand manning schedule and appoint a stand manager. Also, make sure that senior managers are in the loop by briefing them on the trade show plans and the expected outcomes. Continue working with vendors on the display booth, exhibit items and marketing materials, confirm delivery dates and make sure that they can adhere to the trade show planning timeline. Also, consider how show items will be shipped. Don't forget, if the show is overseas, customs issues should be considered, particularly if travelling with product samples.
Phase 5: 1 to 3 months before the show
Start pulling together the follow-up packages to be sent out after the show to prospects and any existing customers who visited the stand. Tailor the packages accordingly – don't undermine existing customer relationships by sending them standard pre-sales material. The pre-show promotional activities should be continuing – consider arranging press visits and scheduling interviews. Travel arrangements for staff should also be finalised, as the cost of flights, hotels and train fares will begin to rise in the weeks before the event.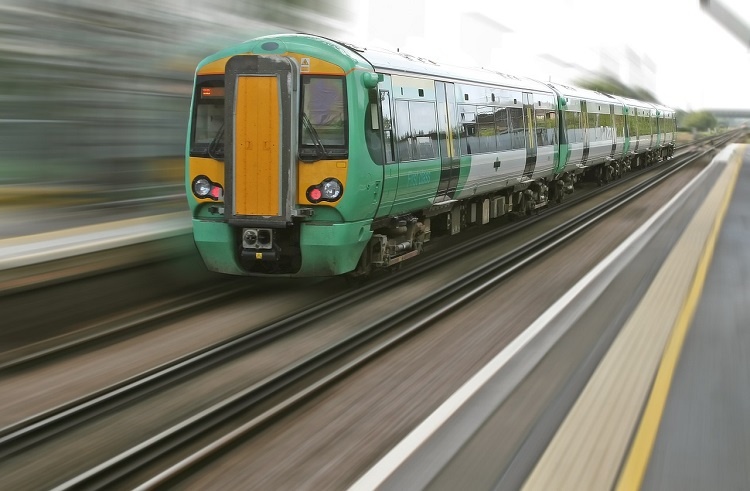 Book in advance: It's worth finalising travel arrangements well before the event.

It is also worth checking in with the event organiser for any last-minute information they can give. As the business will be committing a lot of staff time to the event, make the most of it. Arrange meetings with prospects, customers, distributors or suppliers. Consider breakfast meetings or business dinners if the event fills the day. Staff training should begin during this period, whether it is product training, the 30-second pitch, or more specific trade show craft. Remember, a trade show stand is called a 'stand' for a reason – staff need to be on their feet, engaging with everyone who passes by. Attendees may be in the market for the services offered by your business, even if they don't specifically stop at your stand – British reserve can make prospects backwards in coming forwards.
Phase 6: 1 week before the show
Now is the time to check that all of the actions on the trade show planning timeline have been covered. Also, confirm with the suppliers or shipping companies that the stand, displays, promotional items and materials are all going to arrive in the right place, at the right time. By now, the last of the staff training should be complete. Follow up this training with details of the staff reward or incentive scheme that will be running at the show – a little friendly competition will always enhance lead generation.
Phase 7: Follow-up activities - 1 day to 1 week after the show
Every day at the show should begin with a morning briefing, picking up any lessons from the day before, and end with a thorough debrief. Once the show is over, the work does not stop. Analyse the leads and undertake the follow-up tasks that were set out before the show. Make sure that follow-up packs are sent out or contact is made no more than a week or two after the show – wait any longer and those leads will go cold, essentially wasting a year's worth of effort. But what about next year?
First, evaluate the success of the show – did it meet the objectives of the trade show plan? More importantly, look at the show expenses compared to the budget – did your business achieve a return on investment? If not, it may be necessary to consider whether to participate in the same show next year, or whether there was anything that should have been done differently. Either way, go back to Phase 1 and plan the trade show strategy for the next 12 months.
Preparing for a trade show in this way may seem like hard work, but if your business is investing both time and money in such an event, you'll want it to achieve results. Remember, a trade show is a milestone in a series of campaigns - a fulcrum around which other activities take place.
The Marketing Centre's clients receive regular advice like this as standard when they work with us. To find out more about how a part-time marketing director could help your business, contact us.

Written by Richard Phillips
Richard Phillips is Regional Director for The Marketing Centre and specialises in working with small and mid-size businesses. He has 30 years' experience working in the technology, risk management, and service support sectors; in the UK and globally.